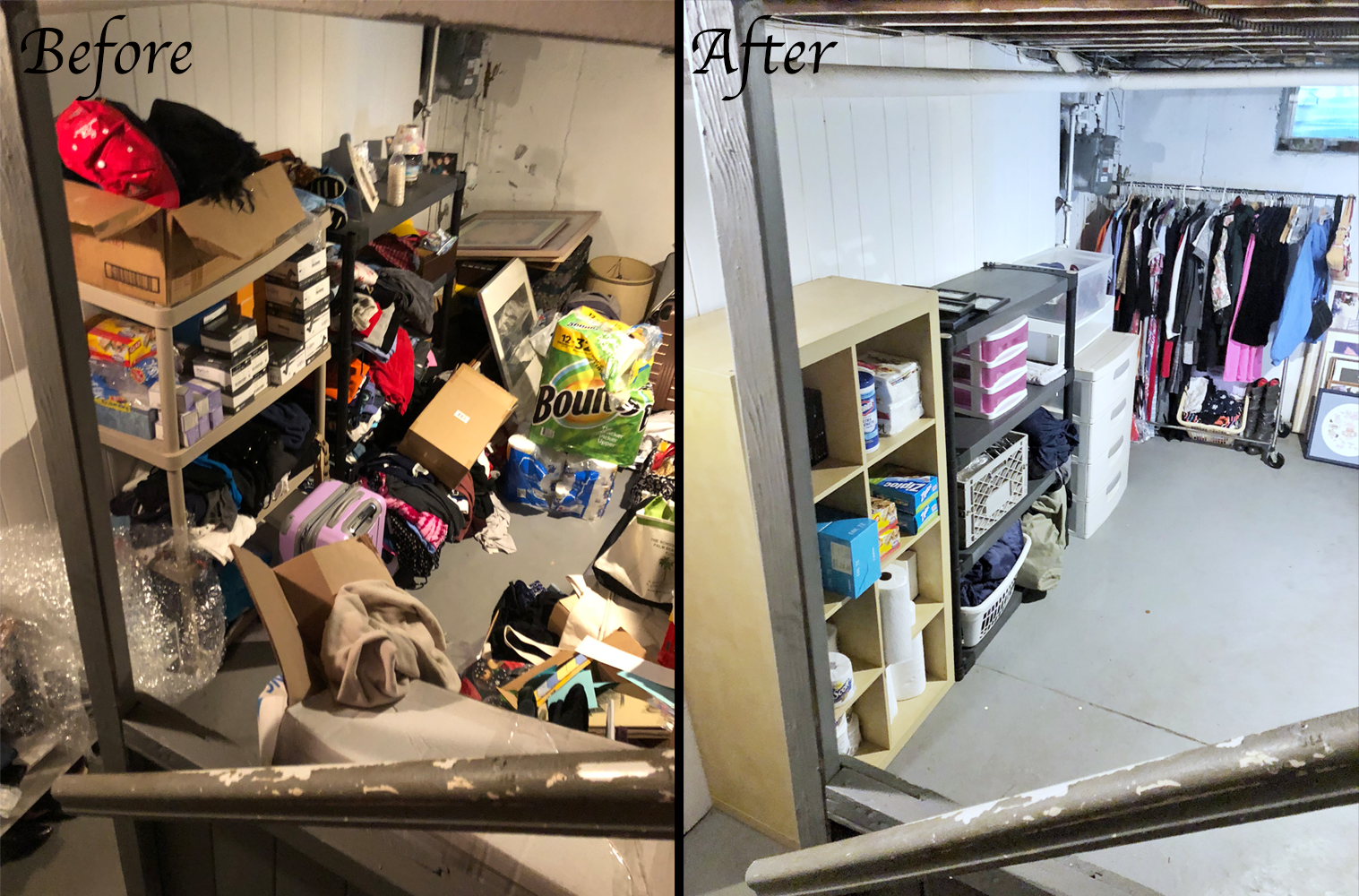 Efficiency and balance are crucial in today's fast-paced world. However, with countless responsibilities and commitments, it's easy to become disorganized. Luckily, with a little creativity and some do-it-yourself (DIY) projects, you can streamline your daily routines and transform your living spaces. We've compiled a list of DIY projects in this article to help you achieve a more organized life. Say goodbye to clutter and hello to a more efficient you.
Decluttering and Storage Solutions
Achieving a more organized life starts with decluttering your surroundings. Begin by evaluating each room and identifying items that are unnecessary or unused. Categorize them as donate, recycle, or dispose of. After decluttering, it's time to discover appropriate storage solutions for the things you choose to keep.
Create a space-efficient and organized home by investing in multi-functional storage containers that can be easily stacked and labeled for clear identification. Utilize clever under-bed storage, wall-mounted shelves, and hanging organizers to maximize space and keep belongings in check. Don't overlook the potential of repurposing old jars, shoeboxes, or decorative baskets for additional storage options that can also add a touch of creativity to your living spaces. These easy, DIY solutions will streamline your home and enhance its aesthetic appeal.
Command Center for Family Organization
Running a bustling household can be complicated, with each individual juggling distinct schedules and duties. However, to streamline your life and add a decorative touch, establish a command center. Pick a wall or corner in your living quarters where you can organize pertinent dates, pending assignments, and vital facts.
Create a functional command center by installing a versatile chalkboard, whiteboard, or corkboard as the main attraction. Sort your schedules, menus, and tasks into distinct sections for effortless organization. Keep everyday items like keys and wallets within reach by adding hooks or hanging baskets. Add a touch of personality to the space with motivational quotes or family snapshots to increase its warmth and appeal.
Closet and Wardrobe Organization
Are you tired of the chaotic mess that greets you every time you step into your closet? It's time to overhaul your wardrobe storage system. First, start by sorting your clothes into categories such as tops, bottoms, dresses, and accessories. Let go of items that no longer complement your style or body shape by donating or selling them. With a revamped closet, you'll never waste time looking through clutter again.
Get the most out of your closet with these organization tips: add shelves, drawers, or hanging rods to maximize space. Organize smaller items like scarves and belts with storage boxes or dividers. For a polished look, use uniform hangers. And think outside the box – repurpose items like shower curtain rings or soda can tabs as hangers for tank tops or scarves.
Kitchen Organization and Meal Planning
Efficient meal prep and planning can be achieved through a well-organized kitchen. Begin by decluttering your pantry and refrigerator, disposing of expired products and efficiently storing the rest. Enhance visibility and freshness of your dry goods by investing in clear, airtight containers and labeling them for quick and easy identification. Optimize your mealtime routines with a decluttered and organized kitchen.
Optimize your meal planning by creating a tailored system that caters to your lifestyle. Employ a chalkboard, whiteboard, or digital app to sketch out your weekly meals, comprising breakfast, lunch, dinner, and snacks. Streamline and categorize your pantry and fridge, bundling ingredients specific to each meal to increase efficiency, enhance your dietary selections, and cut down on waste. Start planning now to enjoy unparalleled convenience and strengthen your wellness routine.
Home Office Organization
In today's era of remote work and online entrepreneurship, an organized home office is crucial. The first step is to declutter your desk and manage cables with cable clips or zip ties. Additionally, invest in purpose-built organizers for pens, notepads, and other stationery items to maximize your workspace's efficiency.
Organize important documents with ease by creating a filing system. Categorize your physical or digital paperwork with labeled folders or binders, including bills, receipts, and contracts. Increase security by digitizing and using document management software or a scanner.
Discover the secrets to creating a harmonious and organized home with these DIY projects. Start small and take it one project at a time, and soon you'll enjoy the perks of a streamlined and clutter-free life. So, why wait? Take the first step towards a more balanced lifestyle today.